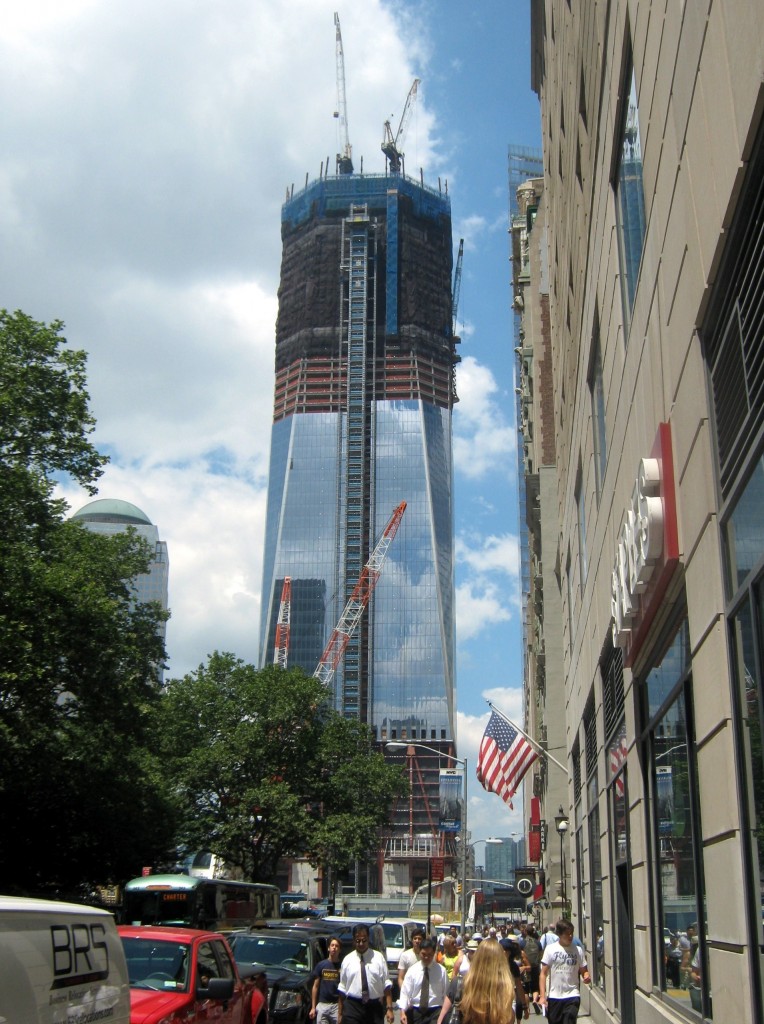 My wife and I recently returned from spending some time in the United States. Having been there a few times now, and having some family over there, I have decided to pen my thoughts on this country of contrasts, of opportunity and of deprivation.
We were in Florida on the 4th of July, and we spent the evening with a few hundred other people watching the fireworks and celebrations. As I watched and took on the reactions of the people, I was impressed by how much Americans love their country, and by how genuinely patriotic they are. While I do believe that Americans go over the top with their sense of patriotism, there is a reason for it, and on the other hand, I don't think Australia goes far enough with it. And frankly I am sick of people who constantly bag America for this and other reasons when they have probably never even been there. It is easy to be judgmental from afar.
Americans really believe they are the greatest country in the world, not necessarily in the sense of being superior (though of course there are indeed many Americans who believe their country is superior than others; and that attitude is not just limited to those who believe that America is somehow God's promised land), but in the opportunities they have in this country. Freedom is everything in this land; it is what has made it great. But it has also led to an arrogance that will one day be its downfall. For example, for Barack Obama to say, in response to the recent downgrade of the US credit rating, that "no matter what some agency may say, we've always been and always will be a triple-A country" was the height of American hubris.
But despite the claims of freedom that this country is built on, I am convinced that Australia has more freedom than the US. Our health system is not out of reach for millions of our citizens, we do not live in nearly as much fear of a major terrorist attack on our shores, and our level of poverty is generally not as high as in many places in the US.
As I watched the fireworks and was impressed by the love of Americans for their country, I was equally impressed by the view that America does not have a right to impose itself on the rest of the world. No country, however powerful, has that right.
Martin Luther King once made the point that a true patriot is one who loves their country enough to criticise it. He was responding to those who said his criticism of America came out of a hatred of its ideals. King though, loved his country, and wanted it to be the best it could be, to live out its ideals of equality and freedom for all. His criticism did not come out of any resentment or an attitude of judgmentalism or superiority. It came out of a dream he had for his country.
Any criticism must come out of a motivation of love. Otherwise it is tainted with self-interest. I tend to think that there will be many people gloating over the problems America is facing at the moment, looking forward to the decline of the American empire. I have to admit I struggle win that myself at times, but it is not the way of Jesus.
It is easy to be seduced by America and the very consumer culture that is the source of many of its problems at present. The ideal of freedom of enterprise, private ownership of property and individual opportunity are the unshakable bottom lines of this nation, and they have provided both opportunity and heavy costs over the years.
My relationship with America is one of both love and anger (as opposed to hatred; I don't believe in hatred). Having a brother who has lived there for half his life, and having been there myself a few times, I see both sides of what, in my limited opinion, is both good and bad about this country.
One of the privileges we had while in the US recently was watching in person the launch of the space shuttle Atlantis, the final launch of the shuttle. The word 'awesome' is bandied around everywhere these day to describe things which are really incredibly mundane. But watching this live was, for me, truly awesome. To watch as people are blasted into space was to realise, as my brother who was with me at the time said, that this is the very frontier of exploration. It was estimated that 750,000 people lined up on the Florida coast that July morning. It was a sight to behold, seeing the enormity of what a country can do in terms of technology. No wonder the patriotism on that day was so strong.
It must always be remembered though that, while this technological brilliance of America has certainly driven its innovation, it has been at the expense of social safety nets for the millions of less fortunate and less free, those who miss out because of billions of dollars spent on the space program.
Perhaps my response to the shuttle launch was also linked with my thoughts on the cultural hegemony of this nation. When we were in America, it hit me about how much we are infiltrated by American culture through television. It is so constant that we aren't even aware of it. This cultural hegemony is largely what makes America so powerful. Through television, American culture has for years been exported around the world. The idea of American freedom and the American way of life has been shown to billions around the world, non-stop, 24/7, and, quite simply, it is part of our identity. That is why, when many people visit certain parts of the US, it feels familiar, they feel like they know the place; there is a level of comfort with the surroundings. Such familiarity also gives America more power. Image and perception is everything, and the America that is exported around the world is the America of Hollywood and dreams, whereas the other side of America is often hidden, for instance the side that has 46 million of its citizens living in poverty. This is one example of the lack of liberty that many people experience in the land of the free.
A final word must be taken from the Gospels. America was founded on the belief of many that they were a nation blessed by God, a light on a hill. And the constant refrain we hear from American Presidents at the end of every speech is 'God bless the United States of America'. Well, my word toAmericais "be careful what you pray for." The God in whom the Pilgrim Fathers placed their faith said "blessed are the poor, blessed are those who mourn, and blessed are those who are persecuted for righteousness' sake." The way of Jesus is inevitably the way of suffering. And this is the tension with which America lives. It is truly a remarkable nation, one that has given much good to the world, but it is also one which has inflicted untold suffering on innocent millions in the name of the very freedom which it proclaims to the world.
The psyche of America is indeed a wounded one. Today of all days the nation will be feeling this. The Founding Fathers seemed to have great motivations for the new country, but it has been greatly misguided over the years, leading to equally misguided hatred on the part of those who would destroy it.
On the statue of Liberty in New York harbour, the sign proclaims "Give me your tired, your poor, your huddled masses yearning to breathe free". And in Matthew 25 when the nations are brought together, it will be those who treated these very people as Christ did who will go into the glory set aside for them. Will America heed the call? On this day when many are mourning, may God truly bless the United States of America.