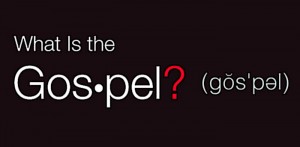 Rowland Croucher recently had a piece on his website called The Gospel Question. It is from a Bible study that Rowland runs at his Wednesday Koinonia group. Much of what is said reflects my recent pieces on 'What is the Gospel?'. It starts off with the following:
I suspect that many of us resonate with McLaren's re-interpretation of what constitutes the Gospel – that in fact Jesus was announcing Good news" "the Kingdom of God is at hand!"  Like many I have grown up with the epistle to the Romans serving as "our theological headquarters."  It was refreshing to read someone who, like many of us, would like to see the Gospels and the stories of Jesus become more primary in our understanding of life and faith.
Read the rest of this great study here.
Facebook Comments