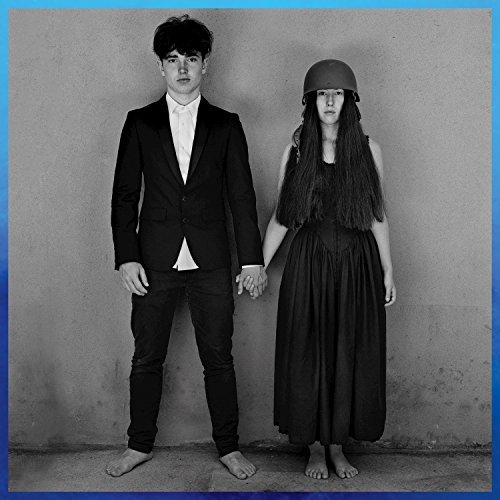 There is something about a U2 album that speaks to your heart, that goes deeper than most other music does, that reaches where other music can't or daren't. That has always been their gift, and Songs of Experience is destined to go down as a classic of this type.
This album really does come across as a group of songs of experience, the experience that only comes from years of living in this mixed up world. Bono has recently remarked about his own sense of mortality as he gets older. He has talked about some occurrences in his life that have made him realise he is not invincible. These songs reflect that. These are songs of maturity, as well as the typical songs of hope and defiance in the face of an unjust world that have set this band apart for nearly 40 years.
It's interesting that an album like this is being released just after the band completed its Joshua Tree thirty year anniversary tour. These new songs of experience complement well the songs of righteous rage that were so profound on that landmark album all those years ago (and which, sadly, are suddenly relevant again).
These songs are both personal and political. Like many U2 songs, you can put your own interpretation on them. For instance, Get Out Of Your Own Way, with its reverse Beatitudes at the end mouthed by Kendrick Lamar, could be seen as being about America under Donald Trump. But I also take it as a personal reminder to not rely on my own judgments at times, to get well out of my own way. You're The Best Thing About Me is similar. "The best things are easy to destroy" is a reminder that what takes years to build up can be brought down in a heartbeat by our own selfishness and folly. And the opening song, the moody Love Is All We Have Left, sets the tone for the album with its simultaneous tone of gloom that has seemed to come over the world over the last year, along with the hope that all that we can ultimately rely on is love (And Bono's voice in this song sounds hauntingly like that of his good friend, the late Michael Hutchence, which is interesting as we mourned the 20th anniversary of the latter's tragic passing just a couple of weeks ago).
This album (which is a follow up to Songs of Innocence, some of the lyrics of which have made their way again onto this one, to show the link) has already received rave reviews, even to the extent that most people are saying it's their best this century. I saw one comment that even said it's their best only behind The Joshua Tree and Achtung Baby. That is high praise indeed.
U2 has always been a band that take their music seriously and treat their fans with the utmost respect. You know you are always going to get the best they can give when they put something out. They are a band that can be trusted.
U2 has for me, as for many millions of fans, written the soundtrack of my life in so many ways. I first heard them in the mid-1980s when I was a hormonally-charged teenager. They fuelled the rising passion for justice in me; they gave voice to what was in my heart, and ever since then there are always lines from their songs which burn themselves into my consciousness and stay there forever. U2 are the only band that, when I listen to their music, I feel like I know them, such is the deep impact of their lyrics. And that is exactly what the band have always been about. They have always been about connection and intimacy. It was the case when Bono would launch himself into the crowd at their concerts all those years ago, and it is the case today as they take us on a journey through their lives. You feel like you are living your life with them, looking in from the outside, but somehow part of it as well. The vulnerable giving of themselves in intimacy like this is what has continued to touch so many people after 40-odd years.
For these reasons, I always look forward to the next U2 album. This one is a bit different again to what they have produced in the past, and it shows again that they never rest on their laurels, on the incredible fame that has been given to them. They are always open to reinventing themselves, from when Achtung Baby was their equivalent to The Beatles' Sergeant Pepper in its courage to reinvent themselves at the height of their fame, to now, when they delayed the release of this album because they wanted their music to make statements about the dramatic political shifts of the last 12 months.
Songs of Experience could well just go down as a classic. The band couldn't have made this album even five years ago. It is an album for its time, but it is also an album that marks more than 40 years of growing up into giving the world intelligent, thinking lyrics mixed with really, really good, energetic, passionate rock 'n' roll.
Music needs U2; it needs the hope they provide, the inspiration and ability to express what is in so many of our hearts. We need this outlet. That's why Songs of Experience will be getting a lot more air time in my car over the next few weeks at least.
Facebook Comments