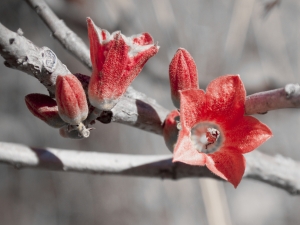 Whether we are Christians or not, whenever we think of judgment, especially with regards to Christianity, we have this idea of judgment as being that of a wrathful, vengeful God (and as a friend of mine pointed out to me this week, this is where the idea of penal substitution fits in to much evangelical thinking as well). But to people who are suffering and consistently persecuted, the idea of God coming back to bring judgment and justice is good news indeed. They see it as what it is – the setting right of all things.
The justice of God is primarily a restorative justice rather than a retributive justice. That is why the Psalmists often cried out 'how long O Lord!'. When that day comes, these people will cry out 'finally!' Finally there will be justice, finally all things will be set right.
I first became aware of this idea of judgment being a good thing while recently finishing N.T. Wright's Surprised by Hope. In this masterpiece (which should be a must read for all Western Christians), Wright says,
"in a world of systematic injustice, bullying, violence, arrogance and oppression, the thought that there might be a coming day when the wicked are firmly put in their place and the poor and weak are given their due is the best news there can be. Faced with a world in rebellion, a world full of exploitation and wickedness, a good God must be a God of judgment."
This is good news for those who really know what suffering is. Interestingly, these are exactly not the people who tend to question how a good God would send judgment. People who know suffering tend to look forward to judgment. I wonder if the complaints of those of us in the comfortable West actually betray a sense of guilt for our complicity in much of the suffering of the world.