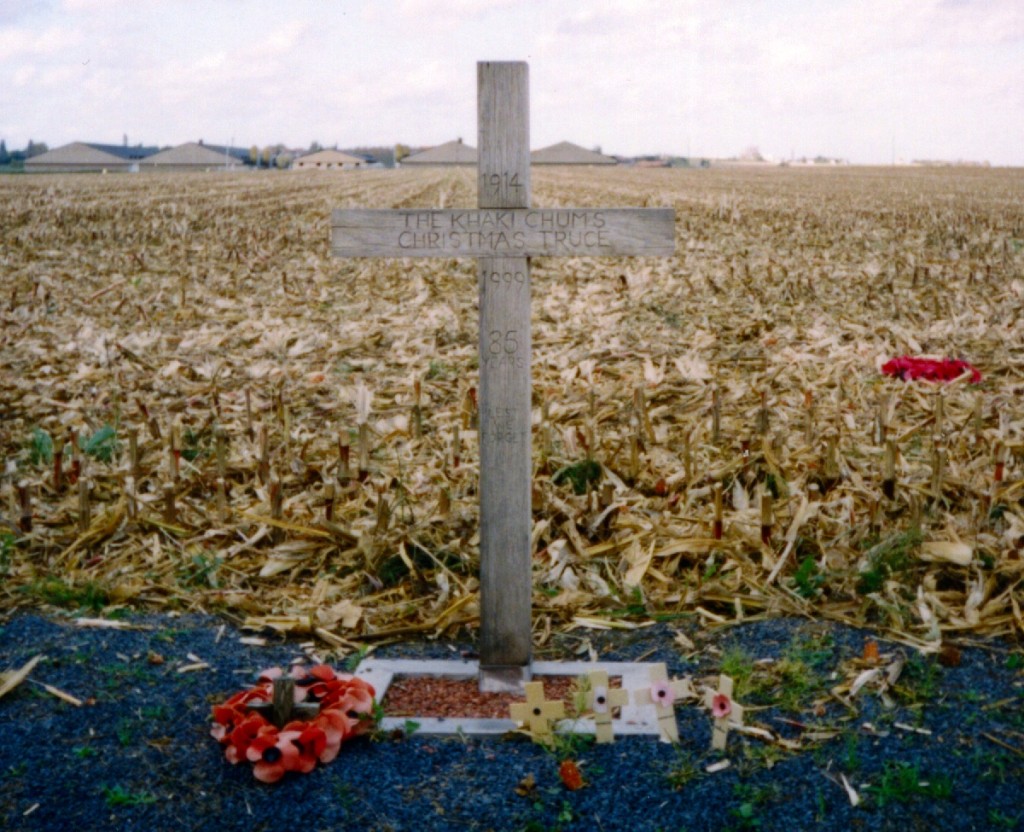 100 years ago this year, during the First World War, the Christmas truce took place between British, German and French soldiers in the trenches on the Western Front. On Christmas Eve 1914, soldiers from opposing sides, who were stationed there to kill each other, instead got to know one another, shared photos of loved ones, and even had a game of soccer.
This of course made their superiors furious, not just because the troops were disobeying orders, but because it is much harder to harm someone with whom you have formed some sort of relationship. The enemy is to be faceless and nameless.
The same holds true for millions of people living in poverty around the world this Christmas. They are the faceless and nameless ones. In reality though, the enemy that is poverty is not faceless. Poverty is about people, it is not about statistics. Poverty is also not just about a lack of material goods; it is more about a lack of dignity, a lack of a sense that you are important. We are reminded that poverty is always personal because it is about relationship.
Back in the year 2000, the World Bank undertook a major study of poverty from the point of view of those actually experiencing it. In the study, called Voices of the Poor, 60,000 people living in poverty were interviewed and asked what their view of poverty was. The overwhelming response was that it was about lack of power, lack of dignity, and that it drives one into despair.
At Christmas many of us celebrate the coming of God to Earth in the form of a human, Jesus Christ. Also known as the Prince of Peace, Jesus came to set the world to rights. In The Message translation of the Lord's Prayer in the Gospels, Jesus' prayer starts off as,
"Our Father in heaven,
Reveal who you are.
Set the world right;
Do what's best— as above, so below."
The more common translation that many of us would be familiar with includes the phrase, "may your kingdom come on Earth as it is in heaven."
This kingdom of God is something that Jesus talked about more than anything else. It is a kingdom of transformation, and it is transformation at every level of existence: physical, emotional, and spiritual.
In the Book of Revelation – an often difficult book to understand – it is described in terms of a promise that there will one day come a time when God will complete this kingdom and that tears will be wiped away, and there will be no more death or mourning or crying or pain, for the old order of things will have passed away (Revelation 21:4). Justice, peace and transformation will prevail. This is the promise we have from the One who was born as a helpless baby in a manger 2,000 years ago.
Jesus made poverty personal. He saw everyone he came into contact with as a person of dignity. Once people encountered Jesus, they were never the same again. They were transformed in every way. This is also our very identity as followers of Jesus. Everything about who we are is wrapped up in who Jesus is and what he has done.
God has come to earth to identify as one of us, to bring good news to the poor, to set the captives free and to restore the world to rights. This is God's dream and it is the hope of Christmas. May your Christmas be blessed, meaningful and hopeful.
Facebook Comments