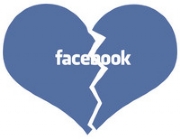 A typically well-thought-out and humble post by Simon Moyle on his reasons for quitting Facebook. Some of his thoughts are exactly those I have wrestled with at times over the years. Here are some of his thoughts that resonate with me:
When it begins to feel like a burden and is liberating to stop…that's a pretty good indication right there that something's been wrong.
What does it mean when the new 'marginalised' means those not on Facebook?
We have more information than ever but I wonder if we are more informed?
Do we give information enough time to do its inward formation work on us or is it just washing over us because of the sheer volume? Or do we listen only to that which reinforces our existing beliefs?
What are the lines between information sharing, boasting, and straight out propaganda? Where's the line between "letting your light shine before others" and not "practising your piety before others in order to be seen by them"? I'm not sure I know anymore. Does anyone even care?
it's the question of whose desires 'run' me…I'm glad my posts have been valued, but I don't think I should allow others' desires to run mine. There's only one Other whose desires I want to run me, and if I spend more time listening to the louder voices instead of the still small one I'm going to have a hard time being 'run' by the latter.
[Getting off Facebook is] less "efficient" in terms of reaching fewer people in a smaller geographical area, but then efficiency is not a gospel concept.
I agree with most of Simon's post, though I'm not sure I agree with all of it. That is something I will have to think through. Or perhaps it's something I don't want to face. What I am sure about though is that I definitely agree with his points that I have quoted above.
I have written a number of posts (here, here and here) about the impact of Facebook on human identity and relationships, and challenged by someone like Simon who doesn't just write about it, but as usual, puts it into action.
Facebook Comments