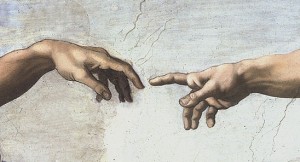 I read a long time ago that you can't give away what you haven't got. Here Richard Rohr says something similar: what you don't transform you transmit. Bryant Myers also says that we always witness to something. He meant that in terms of our Christian witness in working with poor communities, but it also applies to our own lives. Along these lines, check out the piece by Richard Rohr below:
The separate self is the problem, whereas most religion and most people make the "shadow self" the problem. This leads to denial, pretending, and projecting instead of real transformation into the Divine.
It is really shocking how little Jesus is shocked by human failure and sin. In fact, it never appears that he is upset at sinners. He is only and consistently upset at people who do not think they are sinners. This momentous insight puts him centuries ahead of modern psychology and right at the center of rare but authentic religion. So much so, that most Christianity itself never notices or addresses this pattern. It is an "inconvenient truth."
Early-stage religion is largely driven by ego needs: the need to be right, the need to feel morally superior, the need to be safe, and the need to project a positive image to others. At that point, religion has little to do with any real search for God; it is almost entirely a search for oneself, which is necessary—and which God surely understands. But we do this by trying to repress and deny our actual motivations and goals. These are pushed into the unconscious and called the shadow self. The shadow is not the bad self, but simply the denied self, which is totally operative but allowed to work in secret—and never called to accountability from that hidden place.
In my 42 years as a priest, it is clear to me that most people (not just religious people) focus on their shadow self—to keep "feeling good about themselves"—and their ego enjoys a perpetual holiday. It is a massive misplacement of spiritual attention. You can be a prelate or priest in the church with a totally inflated ego, while all your energy goes into denying and covering up your shadow—which then gets projected everywhere else. What you don't transform, you will transmit.
Facebook Comments