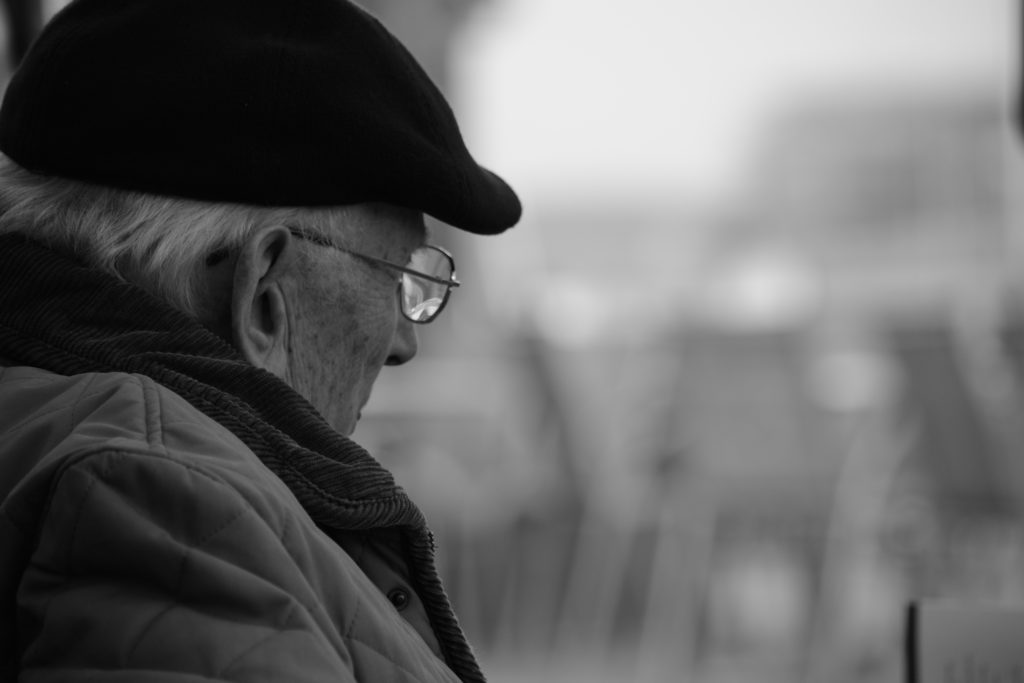 Life is short. When you see the deterioration of people in old age and you realise that, while you're not old, you're not young anymore either, it makes you think about how you want to leave this world.
As I see people wither in old age, people who you've always seen as somehow invincible, you realise how fragile life is. We are dust, and to dust we return. It makes you think about the meaning in your life, and that we really haven't got long to make a real difference. I wonder if it's impossible for a young person to really realise that. When you're young, it's all ahead of you. It's a young person's world, it was said to me once.
It's only the experience that comes from years; either that or great suffering in your younger years, that allows you to see that life really is fragile. A pastor once told a story of a man he visited who had just turned 65. The man wondered how he got to that age so quickly. It was like he woke up one morning and all of a sudden his life was almost over, just like that.
Life is not a dress rehearsal. It is to be made the most of. As I get older and see the frailty of the elderly, I feel anxious about getting old and I feel more of an urgency to leave the world a better place. It's not about leaving a legacy; whatever people think of you doesn't matter. It's what you actually did that matters, whether people think it was good or not.
I think of the great sermon by Martin Luther King, 'The Drum Major Instinct'. It's about true greatness. Being great is fine. Be great at serving, be great at loving others, be great at not needing recognition for your good deeds. Just do them, whether people notice them or not. That is greatness. It's the contribution that matters, not the recognition of it.
We are here and gone in a puff of smoke. But what we do lasts forever. Eternity is in our hearts. It is our destiny to leave a contribution that matters. Nothing else measures up but to have done your bit to improve the world.
Facebook Comments