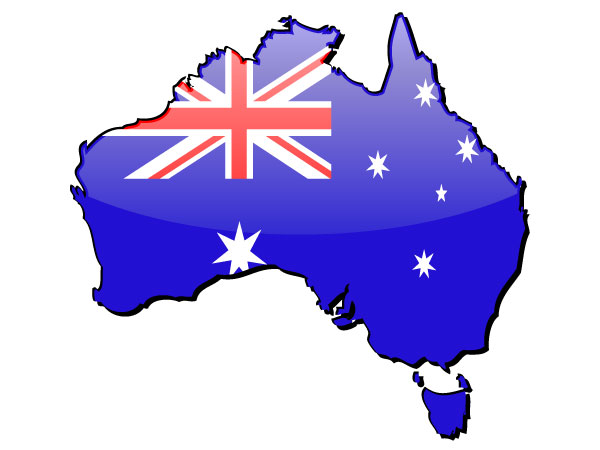 As we come to another Australia Day and thank God for the public holiday, I think it would do us well to have a read of a couple of very good articles decrying the fact that we generally live in a nation of self-centred idiots.
Writing in the Sydney Morning Herald this week, Sam de Brito pointed out that "The ancient Greek word idiotes, from which the English version is derived, meant "one who put private pleasures before public duty and who was, for this reason, ignorant of everything that mattered".
Is that the general perception you get when you watch commercial television in this country and listen to our political leaders spout three-word slogans? De Brito goes on to say that, in ancient Greek society, "the famous Greek statesman Pericles is recorded as saying: "We do not say that a man who takes no interest in politics is a man who minds his own business; we say he has no business here at all."
In the last decade or so, Australians have become very cynical of our politicians. And generally for good reason. Question Time in our Parliament is shown on overseas news networks as an example of the abuse and name-calling that a nation's elected leaders can stoop to.
The other article that came to my attention was Corinne Grant's piece in The Hoopla, pretty much saying the same thing as Sam De Brito. Calling to mind our tendency to want to pacify ourselves with mindless pleasures while the world goes to hell in a handbasket, Grant, in her own comedic way, gives the example of satirising our phobia of asylum seekers by saying "The sooner we send 'em back to get killed in their own country, the sooner we can stop worrying about them taking all our car parking spots at the supermarket."
Have we become a nation of self-centred morons who passively sit back in our comfy chairs and blame asylum seekers for causing us all this trouble as we flick the channel over to the next episode of Million Dollar Minute? While of course we can't label all of us in this way, it is a general perception of many Australians that we just don't care about asylum seekers, what's happening in Syria, or anything that has to do with what really matters in life, as long as I'm alright.
So what's with this selfishness? How can we be so blind to the genuine needs of others and so gullible, so unthinking, about what we are told by our media and politicians? I see it as largely about protecting a way of life. Twice in recent years, Credit Suisse has voted Australia, per capita, as the richest nation in the world. No one wants their comfortable way of life threatened, and as long as "I'm alright Jack", I don't really want to know about the bad news I see on TV.
When we are so rich, we can easily become blinded to the difficulties of people outside our circle of reference. And when the media encourages this attitude by furthering our demonization of people groups such as asylum seekers and outlaw bikers, an unthinking populace tends to go along with it.
Our political leaders are equally culpable. Our most recent Federal Election campaign was characterised by its negativity and lack of genuine policy discussion. And we the people have become numb to it. So, when our Prime Minister refers to the complex situation in Syria as a war between "goodies and baddies," we barely bat an eyelid. After all, we've just thrashed the Poms in the cricket. That's what really gets our adrenalin pumping.
Our comfortable lifestyle is also a result of our history since European settlement. We are a nation that has never had a civil war (you could say there was one against our indigenous people but that's more genocide than civil war, and that's another story), and we are not bordered by a host of other nations like Europe is.
People often question why Europe has had so much conflict over the years. Why can't they just get along and stop fighting each other? When you consider the fact that most conflict is over issues of land, you can see why the fact that there are so many different nations and cultures in Europe has fed so much conflict. That plus the fact that some of those conflicts go back centuries, a good deal longer than the history we have known since European settlement. In contrast to Europe, we are a nation surrounded entirely by coastline – "girt by sea" as our national anthem puts it.
Our love of pleasure while trying to ignore those aspects of life that make us who we are is a reflection of a lack of a sense of what we think life should be about. It was 25 years ago this year that John Smith wrote his magnificent Advance Australia Where? (different to Hugh Mackay's more recent book of the same title). Smith's book was a brilliant analysis of why a country with such material riches has such a tragic rate of social statistics. The tagline of the book was "a lack of meaning in the land of plenty." That said it all then and it says it all today.
I am convinced that meaning lies only outside of ourselves. The more we look for life inside ourselves and in the idea of "individual freedom" as it is thrown at us by popular culture, the more we are sucked into its vortex and the more we lose a sense of who we really are. What I have found through living life with its associated consequences, good and bad, is that real meaning and ability to cope with the vagaries of life is only found in following Jesus of Nazareth. Jesus lived in a culture that was in some ways very different to ours, but in other ways was very similar. People in 1st century Palestine wanted their good life just like we do.
The way Jesus handled this desire in people was not to criticise them for having the desire, but to accept them for who they were as people while pointing out better ways to live the good life. If we want to be first, he said, be first at serving. If we want riches, seek riches in heaven. That will give us what we are really after.
Thankfully the church in Australia is talking a lot more these days about issues of meaning and identity. Churches run courses on depression, addiction and other critical life issues. Despite the dumbing down that we generally see in popular culture, many Australians are searching for a genuine spirituality as they realise that something is drastically wrong in a country where we are told that life could be a dream if only we won that elusive lotto draw. In some ways, the church is answering the call.
The search for what really matters in life is one that lasts a lifetime. It is a journey of discovery, difficulty, joy and love, especially when we do it with others who are on the same journey with us and accept us for all our foibles. May this Australia Day be more than a celebration of (hopefully!) another win over the Poms in the cricket, but a genuine reflection of who we are and who we want to be as a nation. Our destiny depends on it.
Facebook Comments