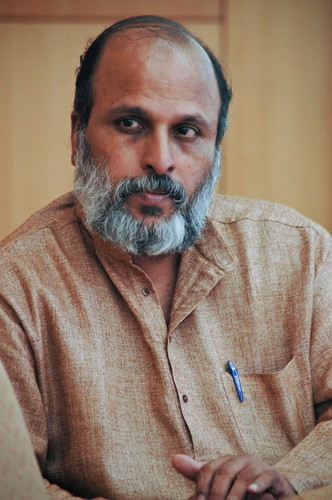 Traditionally, the Christian church has looked to what is known as the Great Commission when thinking about mission. But what if we needed to look back further than that?
Jayakumar Christian has worked with World Vision for over 30 years. In that time he has witnessed remarkable transformation in his native India as communities have been given hope and a sense of their own identity as people made in the image of God.
In April this year, Jayakumar visited Australia and shared his thoughts and inspiration about what Christian mission is about. What he said was both challenging and encouraging for the Australian church.
The source of his inspiration for mission is found in Psalm 39, one of the lesser known Psalms seemingly hidden away in the middle of the Old Testament. But it is there that Jayakumar dug out the gems of what motivates him to do mission.
Going where God already is
For Jayakumar, living in India, where, despite the economic boom of the last decade, about 80 percent of the population still lives in abject poverty, mission involves going where God already is.
The heart of Christian mission is not about taking God to the poor; it is recognising that God has been amongst the poor long before we arrived there. God is a God of suffering love. Mission therefore, says Jayakumar, is sharing God's pain.
For the church, sharing God's pain by going where God already is means being an obedient community. When we are an obedient community, recognising that God is already active, the people we work with there will wonder who our God is.
In a time when Christian faith is rapidly declining in numbers in Australia, Jayakumar also sought to inspire the church here. "The church in Australia is here for a time such as this, to be there for a transformational relationship, not a transactional relationship", he said. In other words, mission is relational. And being relational means connecting with the pain of others.
A God who cries
Throughout the Scriptures we see that God is a God who connects with our pain. God is a God who knows how to cry. As World Vision's founder, Bob Pierce, said many years ago, mission involves being open to letting the things that break God's heart break our hearts too. The heart of God is torn by the evil in the world, but we have been generously invited by this God to eradicate evil by being ambassadors of love.
When Jayakumar Christian speaks, it is clear that he does so out of an authority that can only come from being committed to following Jesus in the midst of poverty. He stresses that "mission is about addressing evil, not correcting statistics. It is not just doing a program or a project." Mission is about real people.
It is commonly attested that the church hasn't always made mission about real people. Despite the problems in the church though, God still loves his bride. The church is the only credible organisation that can deal with evil. It will always be a counter-cultural community. That is that alternative perspective that God gives us. And the people of God are called to be a prophetic, counter-cultural voice in the community.
Part of being counter-cultural means reversing the notion of power. A point that Jayakumar made was that the logo of the church is not a powerful eagle or a lion, but a cross, the symbol of abuse. It is completely opposite to the prevailing mantra of our culture.
[pullquote]The heart of Christian mission is not about taking God to the poor; it is recognising that God has been amongst the poor long before we arrived there.[/pullquote]
So what does mission according to Psalm 39 look like? Jayakumar suggests that Psalm 39 lays out four non-negotiables of mission:
1. Mission involves tears and grief
Verses 1 and 12 of Psalm 39 shows us that, like the Psalmist, we cannot be involved in genuine mission if our bones do not burn ie. if we are without tears and grief. Otherwise what we are doing is merely a project or a program. Mission is about love. We need to be people who are disturbed by the brokenness of the world. Our hearts, and the heart of the church, need to be broken. Part of that also involves a prophetic anger, the type of righteous rage that Jesus displayed at the injustice he saw around him.
In explaining this, Jayakumar was careful to point out though that we need to be careful that we do not become overwhelmed by poverty statistics. It is easy to become cynical and lose hope.
The way to prevent ourselves from being overwhelmed is by being obedient to God. That can be a problem in the Australian church, which is often overly individualistic and me-focused.
2. God is God and we are not
The second non-negotiable of mission is recognising our finiteness. "We are sinners saved by grace. That will never change. We cannot do anything on our own. The church always approaches mission as a frail agent", Jayakumar said. So when people see mighty deeds done by the church despite our weakness, that is when they can ask "who is your God?".
For many years now, Jayakumar has emphasised that poverty is often about others playing God in the lives of the poor. The answer to this, he says, is to work for the establishment of the kingdom of God on earth, a kingdom of love, justice and peace. He added, "The church is at best a signpost to the kingdom of God. We are not the world's redeemer." That job belongs to God. We are simply God's agents.
[pullquote]God is always with the mother who cries because she can't feed her child, for the father who can't find work.[/pullquote]
3. From context to hope
In verse seven of Psalm 39, we see the attention shifting from context to hope. This is the next non-negotiable of mission. God is involved in the situation and we are providers of the hope that is in God.
To be effective in this requires the church to be of good character. To be a church of good character requires us to be good students of the Word of God. When this happens, our spirituality becomes contagious.
Providing this hope means having our feet on the ground and getting our hands dirty. That means we do not outsource our mission. We are to be involved as a missional presence. In other words, we are to be incarnational, to be present in places where Christ has not been named. That involves investing in people's lives, particularly the lives of the poor. Jayakumar reminded us that "this is how you can transform Australia – by taking our stand amongst the poor. It is about acknowledging that God has a redemptive bias for the poor."
4. God is already active
The final non-negotiable for mission that Jayakumar took from Psalm 39 was based on verse 12: that, as mentioned above, God is already active. "God is always the first step," he says; "we are only the second step. God is always with the mother who cries because she can't feed her child, for the father who can't find work." In quoting Charles Elliott, Jayakumar added that the answer to the prayer asking for God's kingdom to come on earth as in heaven is the church.
The burden is not on us
In summarising his challenge to the Australian church, Jayakumar asked us if we are so busy that we are not where God is. If we are, it may be because we think the job is too big for us. But, Jayakumar told us, "The burden is not on our shoulders. We just need to walk with God and follow Jesus. People can then come the conclusion that the church is an obedient community."
Psalm 39 begins with us and our bones burning; it ends with God being there; it ends with hope. The secret to this hope is our encounter with Christ as a church. The local church, in all of its imperfection, is the sign of the kingdom. We are a healing community, healed to heal others.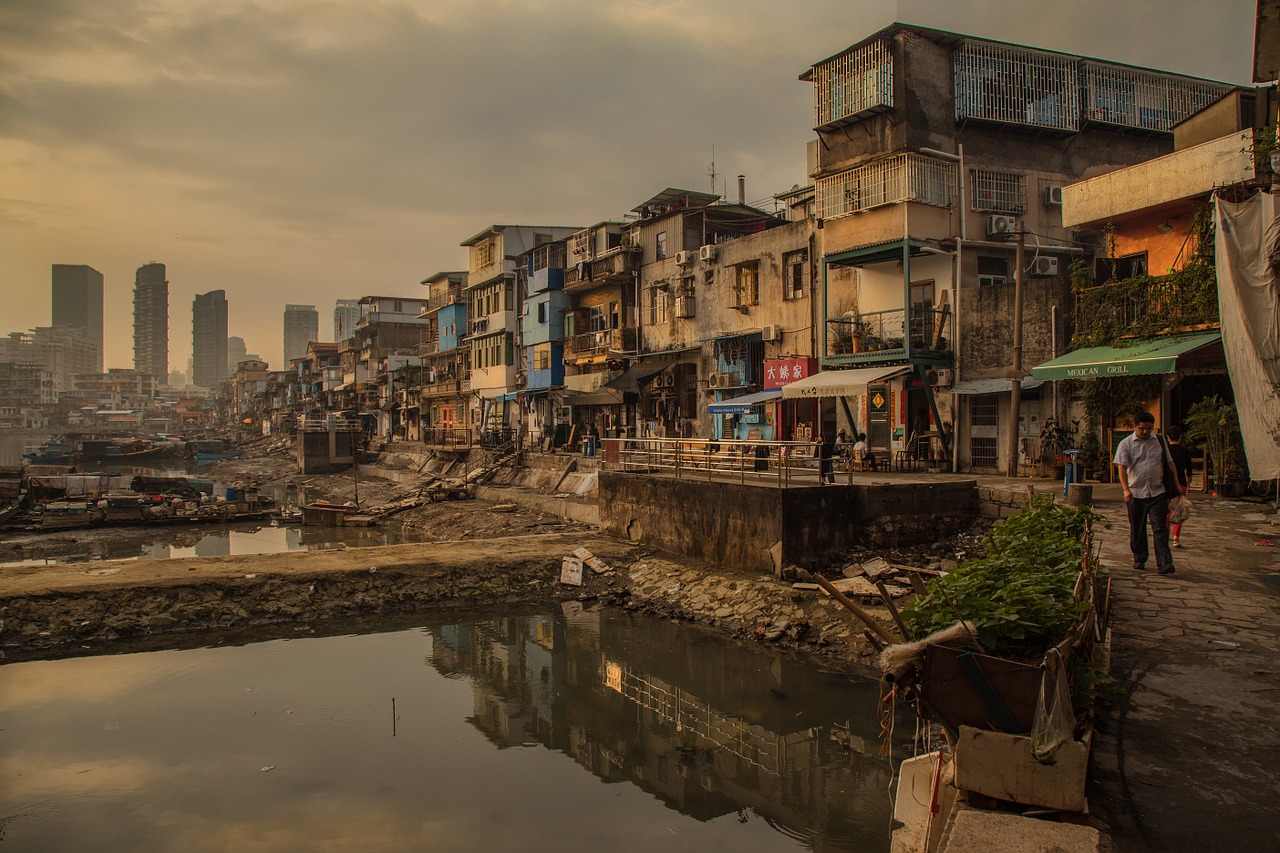 Some final pointers
Jayakumar's challenge to us ended with some pointers as we move forward as missional communities. Firstly, studying the Scriptures is essential. Then, out of that study, we can develop a vision for the community. In developing the vision, it is important that we allow the pulpit to be shaped by the context of the communities around us. Don't give it to a committee.
Mission, by its very nature, involves being outward-looking as churches. The churches that are growing are those that, whatever their size, are outward looking. It is when churches are inward-looking, focusing on their own survival, that they die. We see this in the wider world as well. Rich nations are turning inward while poor nations are looking to us for their survival. The global refugee crisis is an example of this. When we look inward, focusing on our survival, we lose our compassion.
As we move forward in mission, let us be careful not to reduce the church to just giving and praying. The church needs to be engaged. Jayakumar emphasised that part of that is exposing our youth to poverty. When we make them restless change agents, it will change their lives and, in turn, change the life of our churches.
Jayakumar finished his message to us by reminding us that the church is a community, which is why it is so important that we do not approach mission as individuals. By putting on the whole armour of God and being very prayerful, the church will be the answer to Jesus' prayer that his kingdom come on earth as it is in heaven. Wise words indeed from a man that the Western church would do well to hear more of.
Facebook Comments