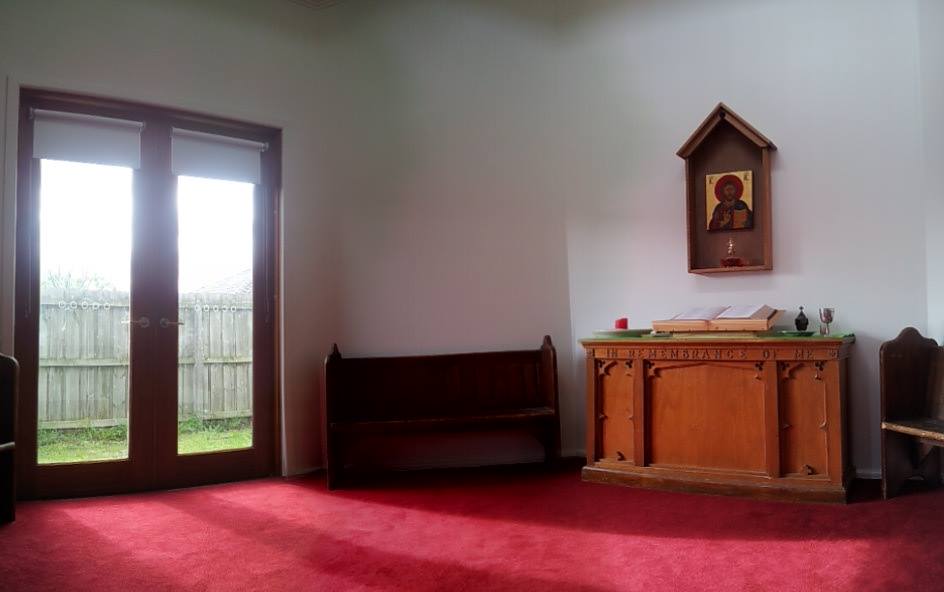 Two things hit me at church recently.
There's something about the solemnity of remembering the gospel as we gather on a Sunday morning.
I was feeling distant from God yesterday morning, sort of self-sufficient and off with my ego. But as we sang, prayed and listened to Scripture, I remembered again how I am constantly touched by grace; I am given what I haven't worked for. I am given it purely as a gift and nothing else. The Christian message continues to touch me in the deepest of places like nothing else does. I need constant reminding and I am constantly reminded. I am never cast adrift for forgetting once too often. God never gives up on me.
The other thing that got me again was one of the Lectionary readings. It was from the first letter of John. In the church I grew up in, the number one favourite verse, the one that everyone could recite any time, was John 3:16 – For God so loved the world…
But I was never taught to remember the same chapter and verse from John's first letter like I was that from John's gospel. Millions of evangelicals can quote John 3:16 by heart, but how many of us can quote 1 John 3:16 and the couple of verses after that? I wonder if we were never taught them because they are too confronting to our comfortable, middle-class, Western, consumer-oriented church ears, and they talk a bit too much about caring for the poor, which, after all, is an aside from the real gospel if you believe what I was taught and what many Christians are still taught.
Here's what 1 John 3:16-18 says:
"This is how we know what love is: Jesus Christ laid down his life for us. And we ought to lay down our lives for our brothers and sisters. If anyone has material possessions and sees a brother or sister in need but has no pity on them, how can the love of God be in that person? Dear children, let us not love with words or speech but with actions and in truth."
Giving materially to our brothers and sisters in need is as much the gospel as anything else. And it's right there in the Bible.
Facebook Comments