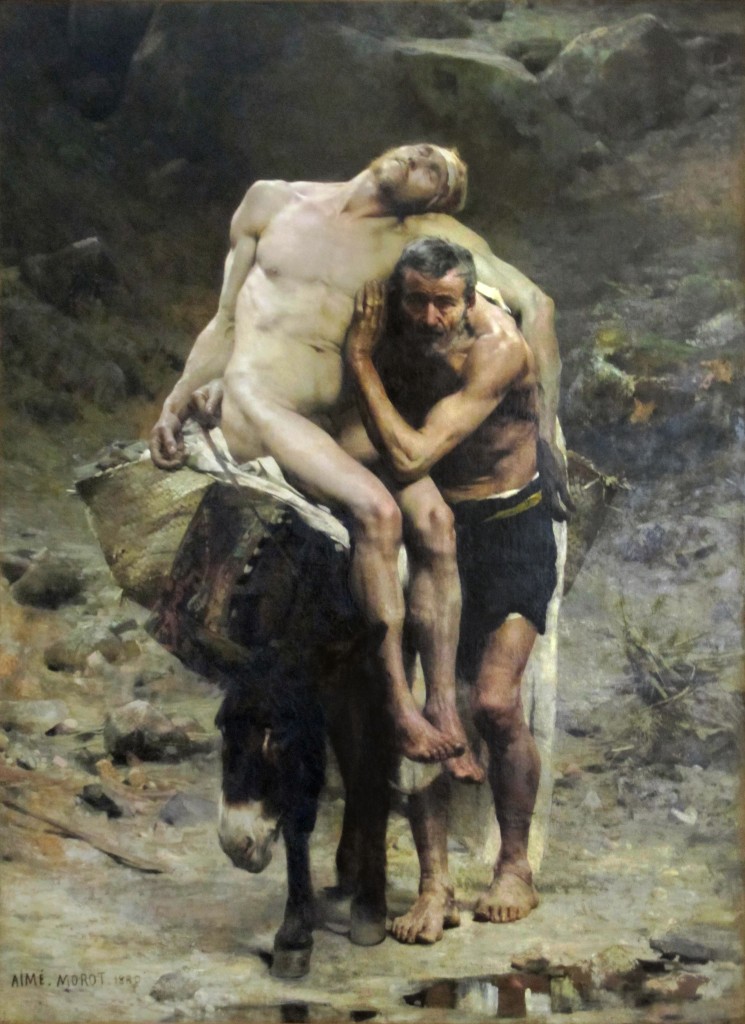 We are so fortunate that God has come to Earth in the form of Jesus. If we want to know what God is like, we need only look at Jesus.
How did Jesus treat people? He went to the outcast and the poor. Most importantly though, he went to those who were hated and despised by mainstream society.
I've recently been reading the Australian novel, The Songs of Jesse Adams. This fascinating story is about what it could be like if Jesus came to Melbourne in the 1960s.
What has struck me about the story is something that is not often emphasised by Christians of a social justice persuasion. It is the magnitude in which Jesus seemed to upset and offend those who had a vested interest in the status quo. Everywhere he went, those in power felt threatened by this upstart young preacher who had the audacity to claim the most outrageous things about himself, and who had the gumption to love those who didn't deserve it: the morally loose and low lifes of society.
In the novel, Jesse Adams, the Christ figure, manages to offend people at the very top of power, from the Premier of Victoria to the head of a major commercial television network. And he does it by going to the poor and resolutely resisting the lures of power, wealth and fame that any up and coming star who is supposedly in their right mind would jump at.
What this novel shows us is that Jesus is no moralist. He doesn't go around telling society it is going to hell by pointing out its sins. What he does though is expose the folly of selfish power and violence by living out a life of absolute love, and it is his love of those considered unworthy of and beyond love that Jesus is most comfortable with and the powers that be are most uncomfortable with.
Jesse Adams shows this by spending his time in places like King's Cross in Sydney, amongst the low lifes, the alcoholics, druggies and corrupt. Interestingly, when Jesse does his equivalent of turning the tables over in the temple, it is done in the form of going to a porn cinema and ripping the projector out of its socket, dragging it bouncing down the stairs and throwing it into a fountain. He does this straight after talking to a young woman who has been lured into porn. Continue reading