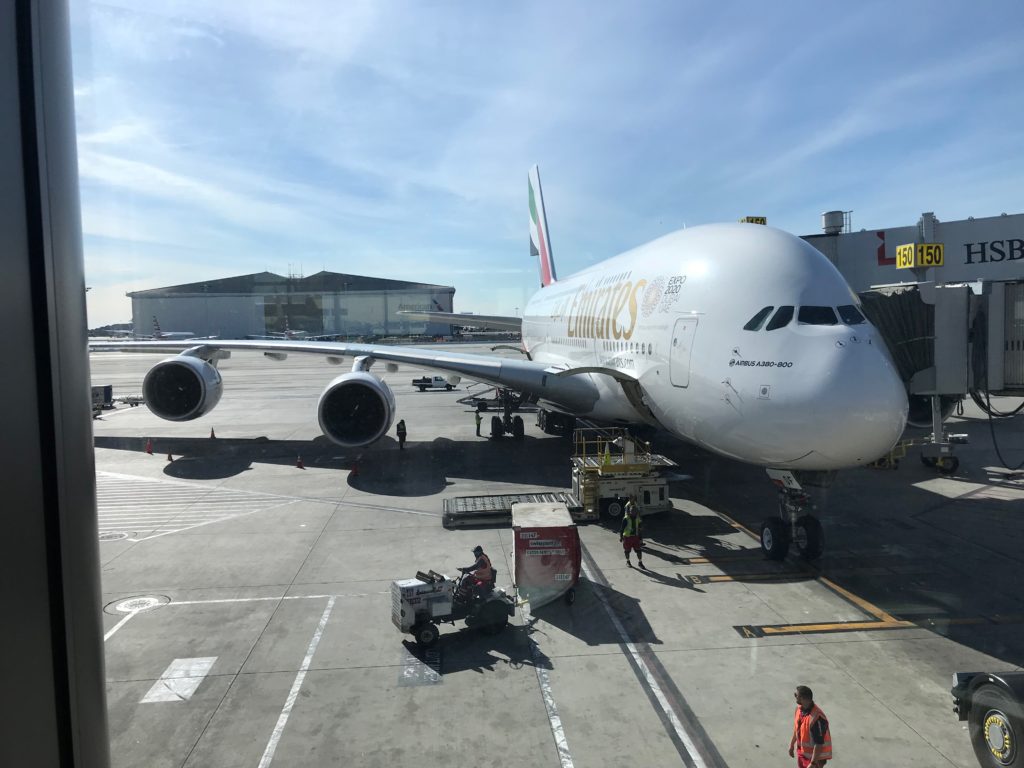 Electronic devices, shops, lights, noise.
Sometimes you just want to get away from it all. But here I am right in the middle of it. By choice. I'm sitting in Auckland airport waiting for my flight to LA to visit my brother and his family.
I've been on my computer for the last hour, oblivious to the sights and sounds around me. But now I just want a break, so I have some dinner with the phone put away, and I stare out the window. Straight away I feel a bit more relaxed.
Why didn't I do this earlier? The pleasure of just staring out the window, looking at the cloud formation as the sun sets over this land of the long white cloud.
Research shows the benefits to the psyche of just being out in nature, being present instead of bound by the thieves of time. Being in the moment instead of wanting to be anywhere else except where you are.
Other research shows the damage that too much screen time does to us. The loneliness, the anxiety and the depression – the disconnection that ironically comes from being too connected.
The recent shooting in America has links to mental illness. The shooter had a history of depression and behavioural problems. It wasn't just about guns. It was guns and mental illness. You don't just go and shoot people if you don't have a serious psychological issue. And then the easy access to guns just exacerbates the problem.
We could all do with some regular time just daydreaming. It has enormous benefits, and not just for your mental health. I recall a story of a new CEO of a large organisation who was being shown around. He walked past one office where a man was seated at his desk with his feet up just looking out the window. When the new CEO walked past again a few days later, there was the man again, feet up and looking out the window. The CEO asked one of his executives if that guy in there ever does any work. He was quickly told that this guy was paid to do what he does and it was his ideas that had the made the company so successful.
One of the most inspirational talks I ever heard was about the fact that history belongs to the dreamers. In a few days I will be in Washington where, 55 years ago, one man's dream inspired a nation to take steps to get serious about justice for its African American people.
Take some regular time to stare out the window. We need more dreamers; they are the ones who change the world.