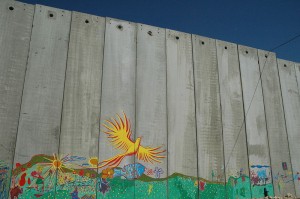 There was a wonderful sermon by Shane Claiborne this morning at Surrender. He spoke about tearing down walls in our lives and in the world, and how that is what the kingdom is about. Some of the other points Shane made were as follows:
The rich man and Lazarus – the rich man seemed to be a religious man. He knew the prophets, he referred to 'Father' Abraham.
The gates of hell will not prevail. We need to storm the gates.
God loves people back to life.
Referring to Ash Barker's book, Shane said we won't make poverty history until we make poverty personal.
Wounded people should be our greatest teachers. He reminded us that Henri Nouwen spoke about the wounded healer.
We need to be very careful not to think too highly of ourselves if we want God to use us.
Iraqi Christians are praying for North American Christians. They said Iraq is where it all started and that North America didn't invent Christianity, they only domesticated it.
He knows some people who are working with Friends Without Borders.
During his talk Shane showed shots of the Israel/Palestine wall with moving paintings on it of people tearing down or opening up the wall. May it happen soon and may it happen peacefully. It happened in Berlin in 1989 and it can happen again with enough pressure.