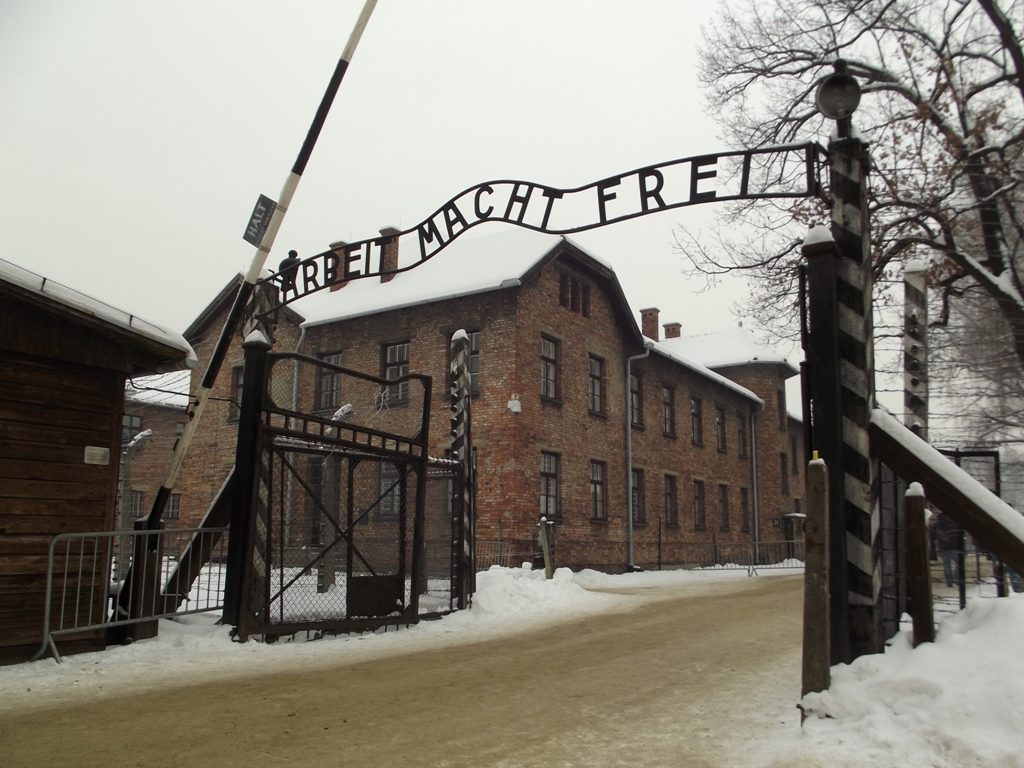 Recently I watched the movie, The Boy in the Striped Pyjamas. If you haven't seen it, it's not a movie with a happy ending. That's the whole point of it; it left me just staring into space, shaking my head at the horror of our inhumanity towards each other.
I've thought a lot over the years about the sickness of humanity and what it means for us. I was reading in Jeremiah just this morning where it says that the human heart is deceitful above all things.
What does it mean to be sinful? Are there people who are actually evil? Or are we all just broken people who have forgotten what we all really want? Was even Hitler, with all his deplorable actions which can only be described as evil, was he actually evil? Or was there something even in a madman like him that wanted redemption? Was there something forgotten somewhere in his heart of hearts that had the capacity to respond to love?
Millions would of course say that, no, there was nothing redeemable in the heart of such a monster. And if you are of Jewish descent, to even raise the question of whether Hitler could have been redeemed would probably be insulting.
But then I look at my own depravity. I have done some terribly hurtful and selfish things in my life, but I believe that even I am not beyond redemption. So where do we draw the line? Where do we say that one person's depravity is redeemable but another's isn't? If I was living in Germany in the 1930s, would I, like millions of my countrymen, have blindly followed a despot into justifying the attempted extermination of an entire race of people? Would I, a Christian, have aligned myself with the German Christians movement and turned a blind eye to the satanic policies of German nationalism and openly supported them?
The human heart is indeed deceitful above all things, and when I want to make a judgment, I must always point the finger at myself before I point it at others.
I certainly believe there is evil in the world. There is a level of evil that exists that political policy can never remedy. Whatever social programs are instituted for the benefit of the poor in society, the human heart still needs changing.
This was brought to the fore during the Global Financial Crisis a decade ago. The banks were bailed out in some countries, and checks could have been put in place to regulate the unfettered market capitalism that caused the crisis. But the same thing will happen again one day unless the hearts of people are changed. The human heart is too sick to change on its own. It needs outside help.
I see evil as a sickness that pervades every one of us. As Alexander Solzhenitsyn said, the line dividing good and evil doesn't run through nation-states; it runs through every human heart.
The recent furore over comments made by our Home Affairs Minister, Peter Dutton, exemplifies this. Dutton's comments cannot be explained in any other way than that they were racist. But is Dutton an evil individual? I would say no. His words were insensitive and insulting and undiplomatic, and putting what he said in place would be evil, but they would not define Dutton as an evil person.
Humanity has the capacity for both the most despicable evil and the most selfless altruism. The problem with evil is that it not only dehumanises those we commit evil against; it also dehumanises the perpetrator. As I watched 'The Boy in the Striped Pyjamas', that thought struck me. A brilliantly acted movie, the hatred and stiffness in the faces of the Nazis as they brutalised Jews just because they were Jews, was a contrast to the loving innocence of a little German boy who just wanted to be friends with a little Jewish boy. Inhumanity in intelligent adults contrasted with humanity in little children.
Hatred is rooted in fear, and it hardens the human heart. Hatred makes us less human. Love, on the other hand, softens us and makes us more human, more able to feel, to respond with passion and energy to life. Love makes us happier.
In a few weeks the world will commemorate the 50th anniversary of the passing of Martin Luther King. Like many preachers of love, King was cut down by the forces of hate, but the message he preached will never be cut down, because it is a message that comes from a higher place, from a place that hate can never penetrate. Though it wins victories now, hate's war on love is lost. This was the message that King preached throughout his short life.
Though we all possess evil within us, and we too often succumb to it and hurt each other, love has already won the war. It won the war when Jesus defeated evil once and for all on the cross and in his defeat of death through rising from it.
Evil is real, but it doesn't have the final say. While evil is in the world, we grieve and mourn and cry, but we don't lose hope, because evil's days are numbered. No one is beyond redemption; no one is so evil that they can't be changed. If that was the case, then evil would be stronger than love. But it isn't.
When I shake my head at the horror of the Holocaust, or the racism of our Home Affairs Minister, I am forced to look first at myself. There is evil in my heart, and it needs changing and renewal just as much as Peter Dutton's. God help us all to be more human, just like you.