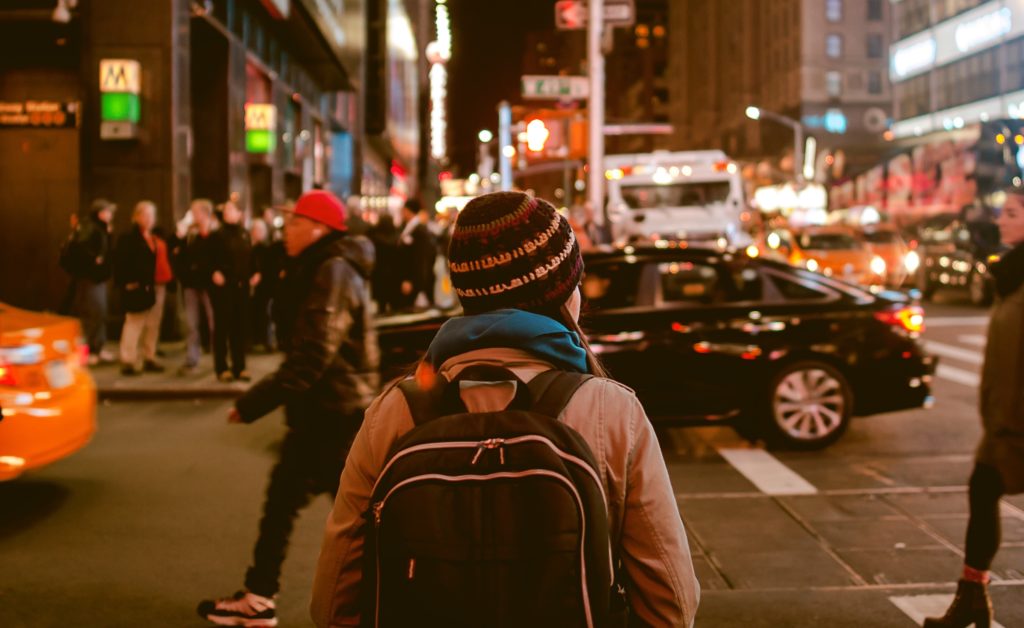 The other night I had dinner with a group of friends after church.
I wasn't too keen on going at first. The introvert in me wanted to go home and get on my laptop, scroll through Facebook for a bit and generally just be on my own. But after being with my friends for couple of hours, discussing all sorts of things from life to ethics to travel, I went home marvelling at how much I had enjoyed my time with them.
As I drove home thinking to myself about how much I had enjoyed the evening, I started thinking about how our society encourages isolation and individualism, and what that breeds. Australia has some of the worst sets of social statistics in the world. Our rates of depression, anxiety and loneliness are through the roof. One person takes their life every three hours in this country. It's a staggering and sobering statistic.
At the same time, Australians have never been better off materially. We live in the richest time in history. According to financial institution, Credit Suisse, Australia was the second richest country in the world, per capita, last year. We have been in the top three for the last few years.
In a culture where we are told that happiness is just a lotto win away, where freedom is getting away from your loved ones and being out on the open road in your new car, and where life would be perfect if we just had that next promotion, the promises are not delivering.
I remember some years ago speaking to a work colleague who is from Kenya. She had recently come to Australia to live and she couldn't believe how many people live alone in this country. In many African cultures, community is just a way of life.
I have long been fascinated by the African concept of Ubuntu. It is the idea that we gain our identity by being part of a group. In most Western cultures, we see our identity as individuals; we are very 'I' centred. Ubuntu, on the other hand, says, 'because we are, I am'. I get my sense of who I am from being part of a group. It is about belonging to something bigger than ourselves.
There is a story of an anthropologist who conducted an experiment with some African children. He put a basket full of fruit near a tree and told them that whoever got there first won the fruits. When he told them to run they all took each other's hands and ran together, then sat together enjoying their treats. When he asked them why they had run like that, as one could have had all the fruits for himself they said: "Ubuntu. How can one of us be happy if all the other ones are sad?"
There is something deeply biblical about this. We have been created for relationship, for community. However in our churches we talk about our faith in an individualised sense. We talk about our own personal relationship with God as if that is the only way we relate to God. The early church saw things differently. They saw life as lived in community. In Acts we are told that the believers had no private ownership of their possessions. They shared everything, and as a result, no one was in need. Apparently it was so important that it is mentioned twice, in Acts chapter two and chapter four.
The church needs to rediscover its prophetic counter-cultural stance. We are just as consumeristic as the rest of the culture. Meanwhile, Jesus whispers down through the ages, "'What will it profit you if you gain the whole world but lose your very self?' and 'Life does not consist in the abundance of possessions'".
In Mark chapter 10, verse 30, Jesus says that no one who has left everything for him will fail to receive a hundred times as much in this present age: homes, brothers, sisters, mothers, children and fields. This verse can often be taken as a justification of some sort of prosperity thinking, but that just shows how our consumer culture has shaped us to think individually. What Jesus is referring to is just what the early church lived out: living together in kingdom reality, where people relate to each other in love. It is a taste of the kingdom coming on earth as in heaven, as Jesus taught us to pray.
We live in a culture that sows the seeds of its own destruction. And Christians largely go along for the ride. Let's ask for the courage and love to be filled with the Spirit of Jesus so we can be part of God's work of renewal and not add to the problem.
This article first appeared on Christian Today on 24 August, 2017
Facebook Comments